Main content
2022 Annual Health Econometrics Workshop
---
The Annual Health Econometrics Workshop (AHEW) provides a forum to discuss the use of econometric and other quantitative methods to address issues in health economics and policy, health services research, and outcomes research. It is the first meeting of its kind in North America and will facilitate the exchange of ideas among the growing number of health econometricians in the United States and Canada.
After two years in virtual mode, the Annual Health Econometrics Workshop will be held live and in-person September 29-October 1, 2022 at Emory University.
Deadline extended: Please submit working papers by June 1, 2022 in PDF format to ahew.submissions@gmail.com.
Emory University Department of Economics is proud to be an AHEW event sponsor.
Call for Papers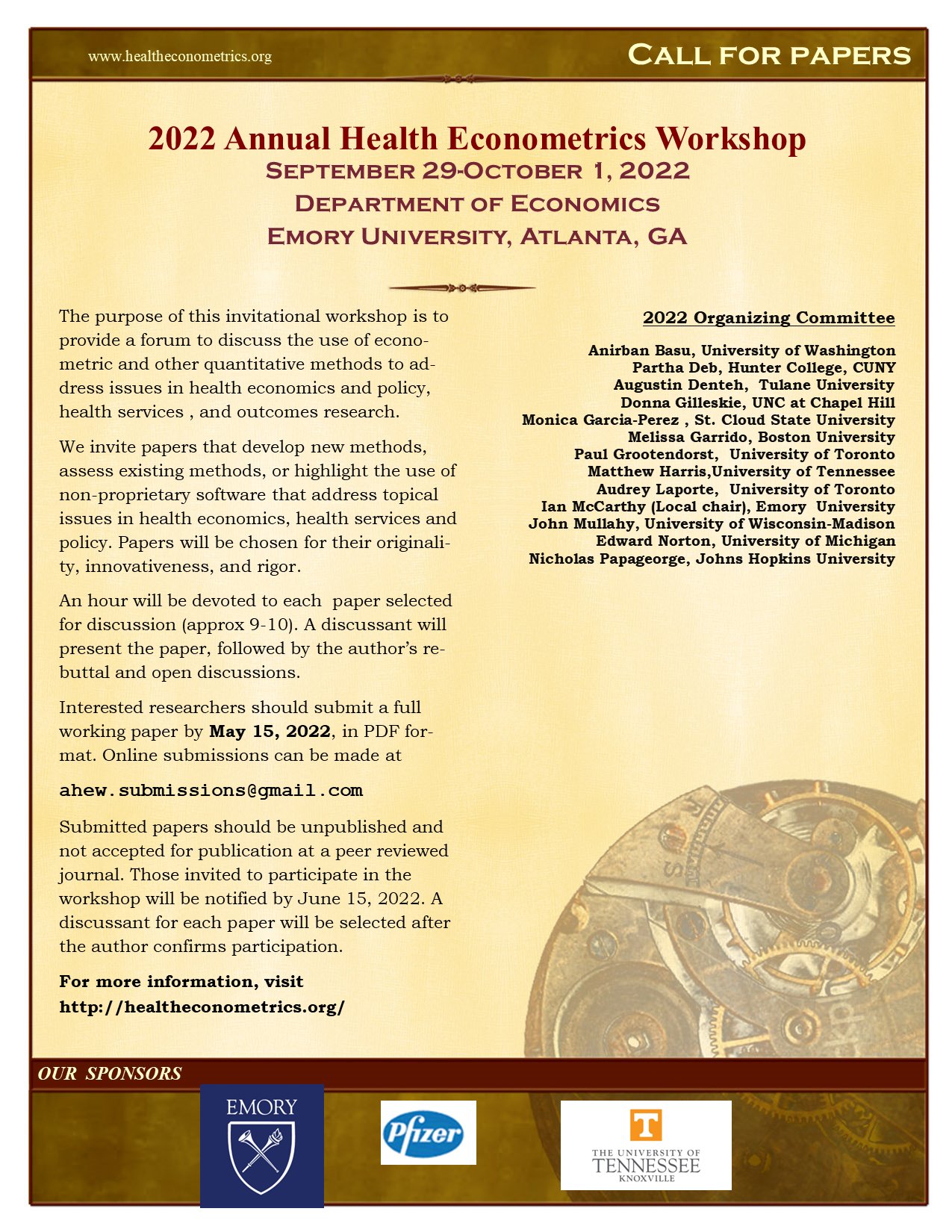 Program Agenda Coming Soon!