Main content
Emory Economics Review
---
Emory Economics Review (EER) is a student-run multimedia publication focusing on a discussion of contemporary economic issues by publishing opinion pieces and research papers.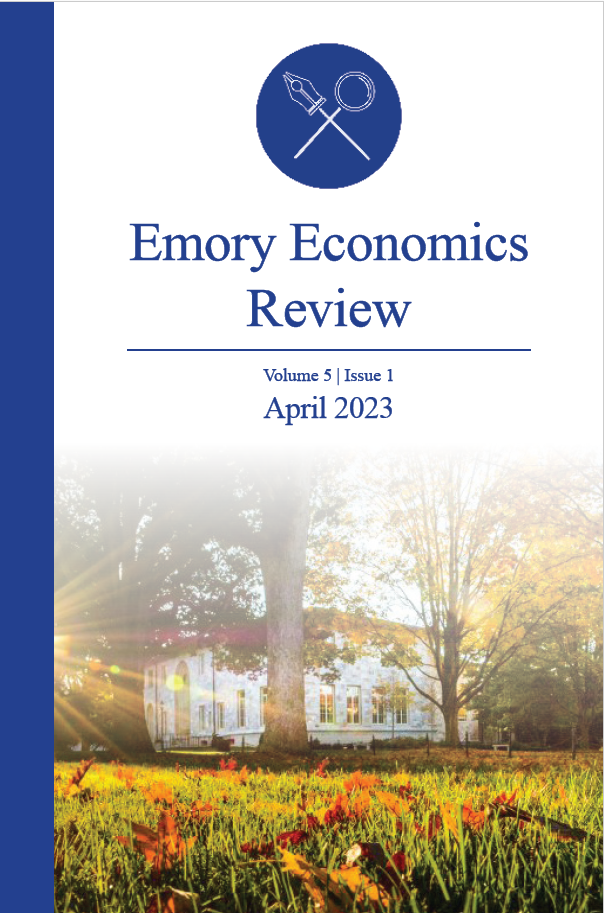 Mission
To provide an open platform for Emory students to learn about and freely discuss opinions surrounding different areas of Economics.
EER encourages participation from Emory students, faculty, and the community!
Benefits of Joining EER
Pursue your interests in economics outside of the classroom through:
Researching

Writing

Publishing your Original Piece
Interact with students interested in a wide range of economics
Network and work directly with economics professors
Become a Member of EER
Produce at least 2 items per semester

Attend weekly team meetings

Application made available at the start of each semester
Previous Publications
Socioeconomics
"Millennials: Gen Y Reshaping the Economy" by Grace Kang
Financial Economics
"The Dot-Com Crash: The Winners and Losers" by Jerry Gao
International Economics
"History Repeats Itself: Consequences of a War in Kashmir" by Aayush Gupta
Health Economics
"Can the Green Bond Market Be The Corporate Solution to Climate Change?" by Tong Tong Chan