Main content
Tributes to Faculty
---
Sheila Tschinkel, Visiting Faculty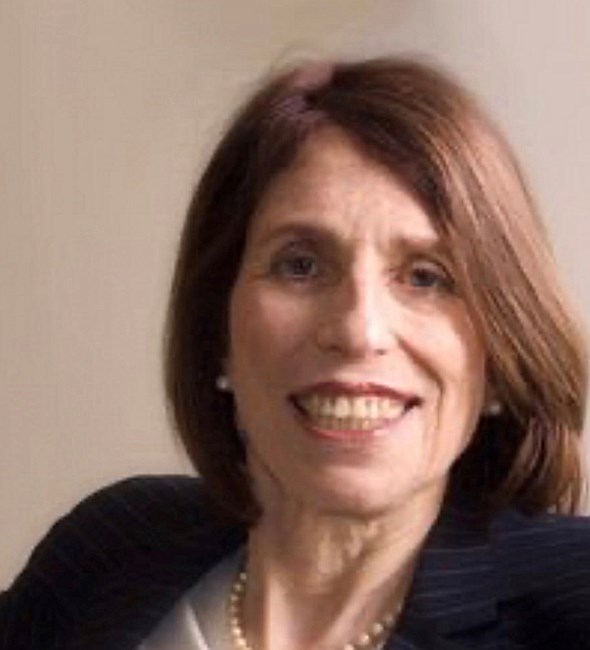 Sheila Tschinkel
Visiting Faculty, 2011 - 2023
Department of Economics
Sheila Joy Lerner Tschinkel passed away on August 9, 2023 in Atlanta, GA. with family at her side. She was a beloved wife, mother, sister, aunt and friend whose warmth, magical smile and crackling wit brought happiness to those around her, a brilliant financial economist who blazed a career path for women in that field and an accomplished harpist.
Sheila was born November 21, 1940, in New York City to Mira (Nevelova) and Abraham "Sam" Lerner, who were both from Ukraine. She was raised in the Bronx and the Upper West Side of Manhattan, as the youngest of three, along with brother Harvey and sister Dorothy.
Her formal education began in the local public school, then she transferred to Hunter Elementary School.
After that, she was accepted to the School of Music in the Bronx where she took up the harp and continued to play it throughout her life. An exceptional student in math, she soon developed an interest in pursuing economics.
She was accepted at Massachusetts Institute of Technology at age 16, one of eight women admitted to MIT that year. After a year, to be closer to family, she transferred to Hunter College and earned a bachelor degree after two years in 1961. In 1963 she earned an MA degree at Yale University, did postgraduate work at Yale in 1967-68 and, in 1988, graduated from the Advanced Management Program at Harvard Business School, where she was the first woman class chair. She was selected for the Hunter College Hall of Fame.
Sheila's career path always involved helping and teaching others as a professor of economics, banker, and economist. She served as an assistant professor at the University of Alaska 1963-65, the University of Connecticut 1967-68, then at Yale 1968-69. After years at the Federal Reserve Bank, she worked abroad, and then she taught economics at Emory University School of Business as a Distinguished Visiting Scholar.
She served as Vice President and Director of Global Asset Management at Chase Manhattan Bank, where she was responsible for the bank's billion-dollar investment portfolio and oversaw the global management of loan assets. Sheila was an Assistant Vice President at the Federal Reserve Bank of New York where she had administrative responsibility for the Open Market Trading Desk, where monetary policy is implemented.
In 1984, Sheila came to Atlanta to be Senior Vice President and Director of Research at the Federal Reserve Bank of Atlanta, where she was a member of the Bank's Management Committee, the first woman in that post. In this capacity, she regularly attended meetings of the Federal Open Market Committee, the Bank's monetary policy-setting group. Under her leadership, the Atlanta Bank became the first Fed research department to specialize in finance as well as macro-economic and regional issues.
After her years at the Fed, which she left in 1996, Sheila served as Resident U.S. Treasury Economic Advisor to Lithuania, Bulgaria, Uzbekistan, and Ukraine (1997-2009). She worked with Prime Ministers, Finance Ministers, and Central Bank Governors on macro-economic policy issues and cash and debt management. Her abilities to facilitate discussion were instrumental in obtaining agreements to divide the assets and liabilities of Yugoslavia among the countries which succeeded it.
Sheila has served the wider community in many capacities: Dean's Council of the Rollins School of Public Health; Advisory Board of the Oglethorpe University Museum; Emory University Board of Visitors and its Executive Committee; Literacy Action, Inc. trustee; Atlanta Symphony Orchestra in several capacities including Board Treasurer; American Economic Association; Southern Economics Association; Southern Finance Association; Money Marketeers of New York (Board of Governors 1979-82). She also held membership in the International Women's Forum of Georgia, Atlanta Rotary Club, Phi Beta Kappa, the International Club of Atlanta, the Georgia Council for International Visitors, Ansley Golf Club, and the Sherwood Forest Civic Association. Sheila was extremely interested and active in supporting women being active in politics and running for office, including mentoring and holding fundraisers for prospective leaders.
Sheila was first married to Paul Tschinkel and later to Robert Fredrick Driver Jr. "Fred." She is predeceased by her parents, sister Dorothy Baylin, husband Fred Driver, and stepson Robert Fredrick Driver III "Tad." Sheila is survived by her brother Harvey Lerner, stepson William Spencer Driver, niece Lylia Baylin, nephews: Stephen (Jodi) Lerner, Harry Lerner, Noah (Halla) Baylin, Matthew Brunwasser, step daughter-in-law Tammy Driver, and grandson Trent Driver.
A celebration of Sheila's life was held in Atlanta, GA. at Ansley Golf Club on August 27, 2023. Instead of flowers, family suggests contributions in Sheila's name to: Challenge the Stats, Piedmont Healthcare Foundation, and the Ukrainian Crisis.
The above obituary was provided online by H.M. Patterson & Son-Arlington Chapel, Atlanta, GA, and is shared here with the family's permission.
The Federal Reserve Bank of Atlanta honored Sheila in a tribute by Larry Wall, research center executive director of the Atlanta Fed's Center for Financial Innovation and Stability.