Main content
Tributes to Faculty
---
Dave Ford, Professor Emeritus
Dave Ford, Professor Emeritus
Departments of Mathematics and Computer Science
Emory University
On March 15, 2021, Dave Ford, a dear friend to the Emory Mathematics, Computer Science, and Economics departments, passed away.  Below you will find a remembrance written by Ron Gould, Goodrich C. White Professor Emeritus, Department of Mathematics and Computer Science.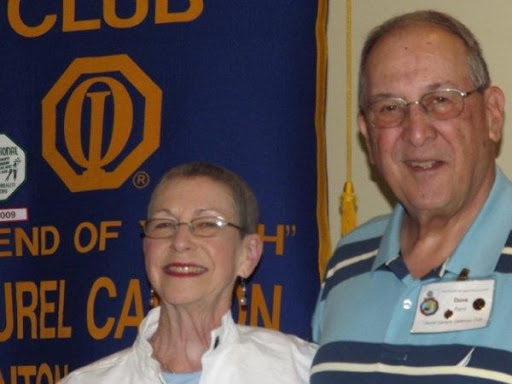 David Alexander Ford, Sr, of Canton, Georgia, died on March 15, 2021, due to complications from Parkinson's Disease.   He is survived by his wife of fifty-six years, Helen Hamm Ford;  his daughter Leslie Ford; son David Alexander Ford, Jr, and daughter Shannan Ford LaPorte. 
Dave was born October 25, 1935 in Pasadena CA and he grew up in California.  He graduated from Occidental College in Los Angeles in 1955 and then earned a Ph.D. in Mathematics from the University of Utah in 1962 under  the direction of Don H. Tucker. 
After receiving his degree, Dave entered the Air Force as an officer, and he was stationed at the Redstone Arsenal in Huntsville, Alabama, in the early 1960s. There he was Section Chief, responsible for research in optimal control theory. This work, done in conjunction with NASA, was to solve problems related to rocket development in the Apollo program.
In 1965, soon  after they married, Dave and Helen moved to Atlanta, Georgia,  where Dave took a  position at Emory University in the  Department of Mathematics and Computer Science. He remained at Emory for forty years, retiring in 2001. 
Dave served his department in many roles over the years.  Some of these were as Director of Graduate Studies (1980-82),  Acting Chair (1982-83), and Director of Undergraduate Studies (1983-89, 1991-95).  Dave was an effective, dedicated teacher.   A highlight of his tenure at Emory was receiving the Emory Williams Distinguished Teaching Award. 
Besides developing a number of new mathematics courses, Dave, along with Chris Curran from the Economics Department, developed the joint undergraduate major in Economics/Mathematics.  Dave taught in this program until his retirement.  This highly successful program has sent many students on to graduate schools across the country.  Dave was also a highly respected teaching mentor for graduate students.  To this day former students sing his praises as a teaching mentor and note the many teaching tips and encouragement he provided.
While living in historic Druid Hills for most of this time, Dave enjoyed playing softball, tennis, and golf, as well as camping, and singing in the Collegium Vocale, a community choral group.
After retirement, Dave and Helen moved to Canton, Georgia. There Dave jumped into new pursuits such as becoming a founding member of the Laurel Canyon Optimist Club, continuing his singing with the Soleil Singers and Silver Sounds Chorale,  and pursuing his zeal for cooking as a member of Les Marmitons and the Soleil Men's Cooking Club.  Dave also spent time playing bridge with various groups.  Always a deep and critical thinker, he enjoyed an abiding passion for reading throughout his life.
Dave will be greatly missed by those who knew and loved him. Donations can be made in his name to the Laurel Canyon Optimist Club, care of Alan Ludwick, 202 Aster Court, Canton, GA 30114.
Photo of Dave and Helen Ford is courtesy of Laurel Canyon Optimist Club, 2013.