Main content
2023 Battle of the Fields
---
The 5th Optimizers Battle of the Field was held on Saturday April 29, 2023 at Kaminsky Park Soccer Field in front of a large number of Economics Faculty, Staff, Students and their families.
Game Highlights
Carousel content with 8 slides.
A carousel is a rotating set of images, rotation stops on keyboard focus on carousel tab controls or hovering the mouse pointer over images. Use the tabs or the previous and next buttons to change the displayed slide.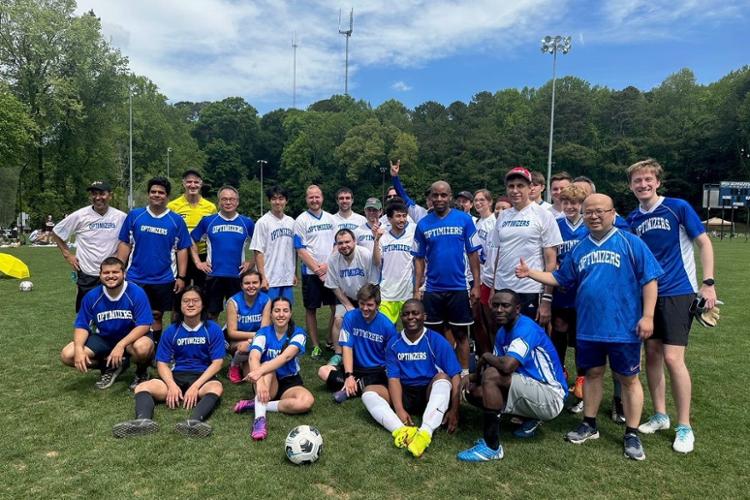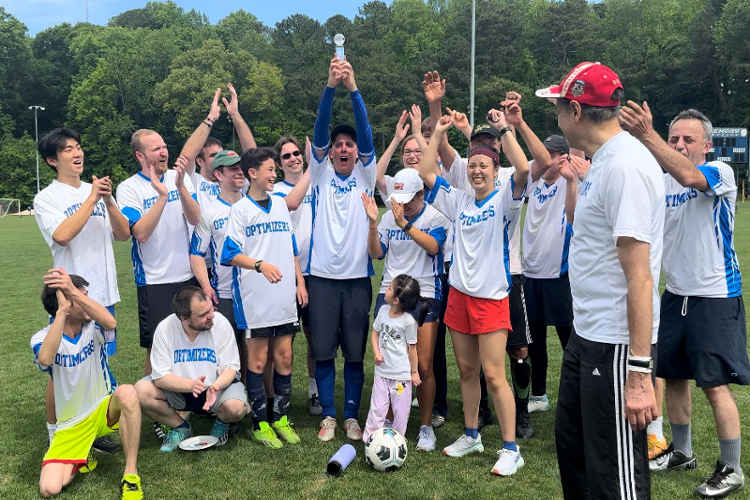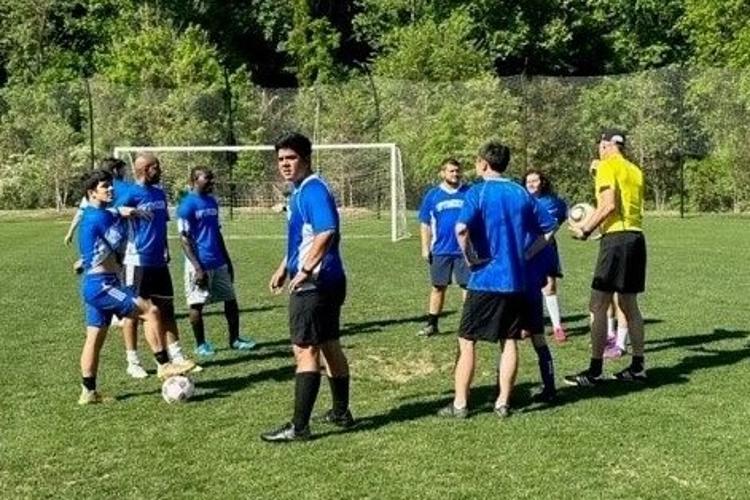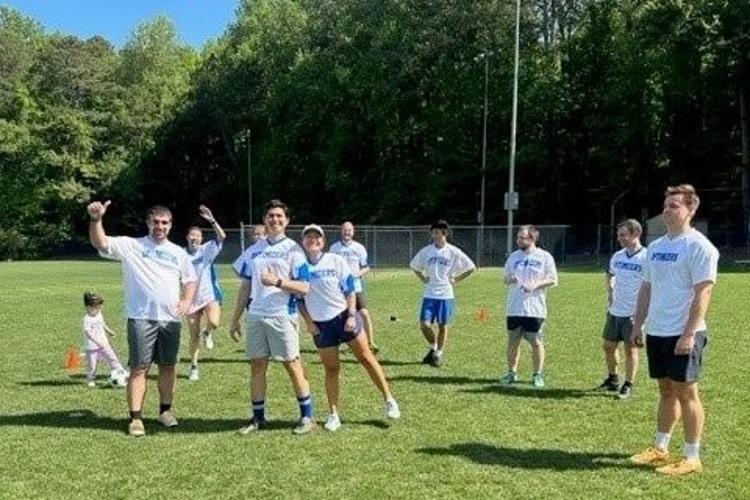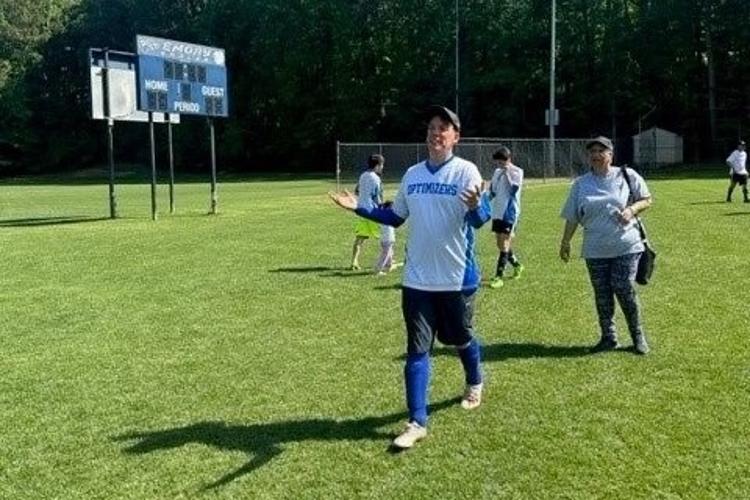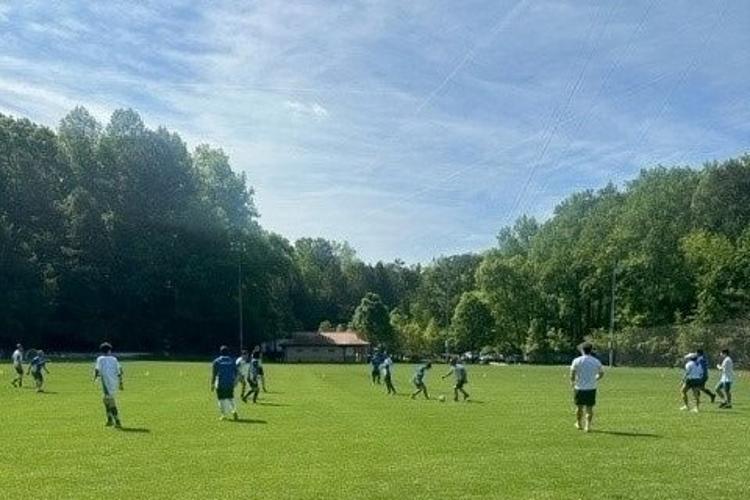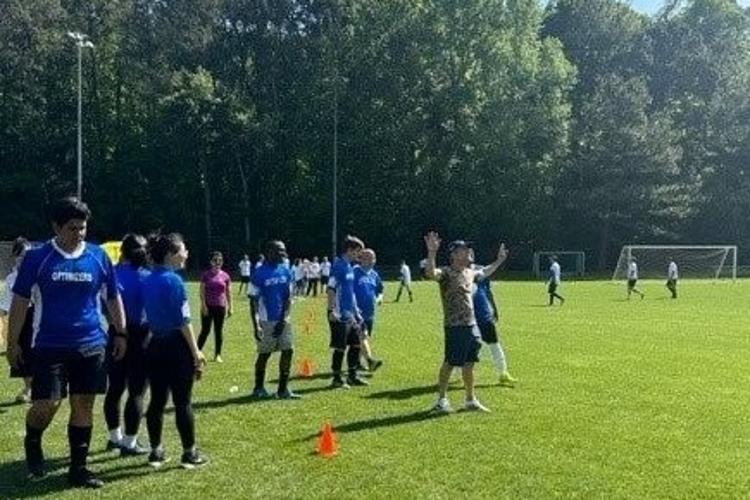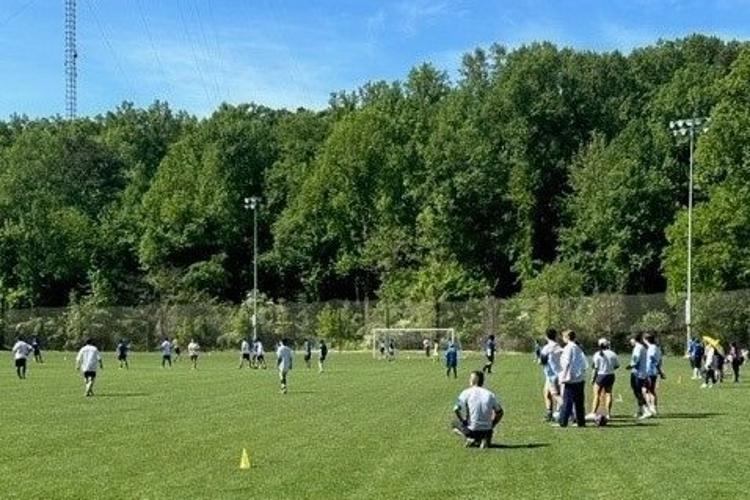 Slide 1

Slide 2

Slide 3

Slide 4

Slide 5

Slide 6

Slide 7

Slide 8
The Game
The Micro-Health team in white and the Macro-Econometrics team in blue started the game refereed by John Latting. During the regulation time the game tide 3-3, a result that was maintained until the end of the overtime. A penalty shootout ensued that led to Micro-Health victory with 3 successful penalties against 1 for Macro-Econometrics.  The Micro-Health team lifted the battle of the fields trophy for the third time against two championships by the Macro-Econometrics team. 
Faculty as well as graduate and undergraduate students made up the two co-rec teams.  The participants held a picnic after the game. The department is now awaiting with anticipation for the 6th battle of the fields set for April of 2024 to see if Macro-Econometrics can catch up in trophy count or Micro-Health will extend their lead.